The Family Guide to Dyslexia Times Table Grid
---
The Family Guide to Dyslexia Discussion Cards – Secondary
---
The Family Guide to Dyslexia Discussion Cards – Primary
---
The Family Guide to Dyslexia – Word Families Game
---
Family Guide to Dyslexia – Twitter for Revision
twitter
Condense your ideas into 140 characters. Print and keep.
---
---
Making it easier for students in Further Education to get funding
With the election just behind us, we can see quite clearly that post-16 is going to be back on the agenda. Whatever happens with Brexit, we are facing a skills shortage in the UK because uncertainty has encouraged some migrants to look elsewhere for job opportunities.
Who knows what will happen to Philip Hammond's proposals for new T-level qualifications? Indeed, at the time of writing, who knows what will happen to Hammond himself?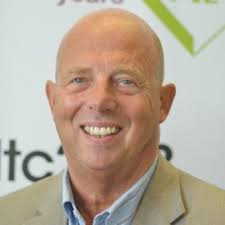 Bob Harrison, chair of governors at Northern College and education adviser for Toshiba Information Systems Northern Europe, said, "The new Vocational pathways to Technical qualifications will provide enormous challenges for all those involved in 14-18 education, not just for schools but also for the awarding organisations."
Whatever happens longer term, there is likely to be an impetus to get more students to train for apprenticeships, for jobs and for university courses.
At present FE is a minefield, especially when it comes to getting funding. It can be a traumatic experience for those who are most reliant on funding, that vulnerable group of students who are already at a high risk of withdrawing from college.
At most colleges in the UK the task of applying for financial support is a complex, paper-based process. Often FE students come from non-traditional backgrounds and may be deterred by complex forms. Some will lack family support, many do not have the financial literacy skills needed to make decisions about whether they can afford to come off benefits or give up a job, while others worry about the impact on their dependants.
New software could simplify the process. CAMS software, developed by Scottish firm Inisoft, is now available to further education providers in England and Scotland.
CAMS helps FE providers to streamline their funding application and approval processes. Colleges have experienced significant cuts to their administration budgets and this is likely to get tougher as access to the European Social Fund, worth millions to UK colleges, will end when the UK leaves the EU.
The software will rationalise and manage the entire student funding application, saving time and resources for both students and college staff.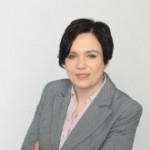 Oonagh McBride, Head of Inisoft, said: "Further Education colleges often find that they are overwhelmed by the volume of enquiries from potential students and hampered by incomplete information or applications that are likely to fail based on a mismatch between criteria and grades. This takes time for administrators and makes life very difficult for students. By streamlining the process, we can introduce certainty and a rapid conclusion to application processes, giving potential students clarity and enabling administrators to respond more promptly to applications."
CAMS software is already being used by 80% of regional Scottish colleges, delivering real costs and efficiency saving while improving the student experience.
For further information: http://inisoft.co.uk/
---
Snap election affects mental health petition
The announcement that we are to have a general election on 8 June has thrown many campaigns into disarray.
The petition Make mental health education compulsory in primary and secondary schools needs 100,000 signatures to ensure it can be considered for debate in Parliament. So far over 75,000 people have signed it.
Originally the organisers had until 6 July to meet the target but the snap General Election means they now only have until next Wednesday 3rd May.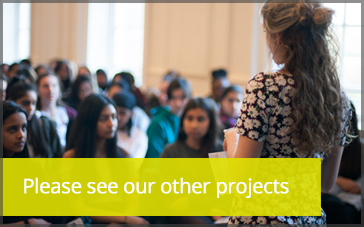 The mental health charity The Shaw Mind Foundation (SMF) and HealthUnlocked, a social network for health, have joined forces to promote HeaducationUK
This sets out to:
• Help prevent the development of mental ill health in children and teenagers
• Decrease the vast numbers of children and young people suffering from mental illness
• Rid our society of the 'sticking plaster' approach that the UK government have long adopted when trying to deal with mental illness in children and young people
• Educate our children and future generations for a happier and healthier adulthood
• Take a huge physical and financial strain off the NHS, CAMHS, social services and teachers
• Create huge advantages for the UK economy and industry for decades to come
• Normalise mental health issues as an accepted human condition so that children will feel confident enough to open up to each other and those who care for them Enable a more proactive society in addressing mental health issues, giving children the ability and confidence to speak out during their childhood and indeed into adulthood, as they go into the workplace and have their own families
Click here to sign https://petition.parliament.uk/petitions/176555
---
COMING SOON :The Ed Show at the NEC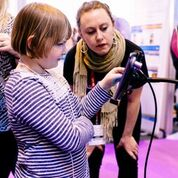 The Education Show is a firm favourite with many teachers in the midlands and north of England and, sitting alongside Birmingham airport, it attracts staff from Ireland and Europe as well. It offers schools everything from pencils and stickers to high cost technology and is increasingly popular as a source of professional development. Those responsible for special needs will appreciate having time to catch up with the latest products and enjoy some first-rate free training in the Early Years and SEN Theatre.
On the first day of the show, Alison Woolf from Wrexham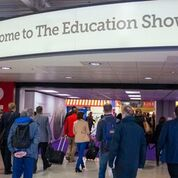 Glyndwr University, will be talking about Supporting Mental Health in Schools: Counselling Skills and Therapeutic Play Skills Training. (Thursday 16 March, at 3.10pm). It is not only children who struggle; Robert Whitelock, teacher of mathematics at Garforth Academy, claims that 1 in 4 school staff are likely to suffer from mental health issues. With increasing numbers of staff absent through stress it would be a good idea for senior leaders to attend Managing Mental Health – A Resilience Toolkit, at 10.40am Saturday 18th March.
The last 18 months have seen the biggest migration of people across borders in living memory and UK schools are struggling to cope with recent arrivals. On Thursday 16 March at 3.50pm Alison Prowle and Janet Harvey from the University of Worcester will be sharing good practice in their session: Including Refugee Children in Your Setting.
I have just visited Columbia Grange in Sunderland, a special school with an outreach team that also supports 1200 children with autism in local mainstream schools. The number of children with a diagnosis rises year on year. There are two good relevant sessions at the Ed Show: At 15:50 on Friday 17 March, Simon Birch, Deputy Head at Pictor Academy, will be discussing challenging behaviour in a school environment and proving examples of practical strategies while Joy Beaney and Kay Al Ghani, consultants for the Autism Train, will be presenting Creating Autism Champions through developing Peer Awareness at 11.20pm on Saturday 18 March.
The Education Show not only offers seminars but also gives visitors a chance to see the latest resources, ask the suppliers questions, compare the relevant products and even negotiate the best price!
My top five picks are:
1. SSS Learning showcasing their CPD-accredited e-learning courses on stand H81. These cover a broad spectrum of issues, from child protection and child sexual exploitation (CSE), to forced marriage and honour based violence, prevent duty (radicalisation and extremism) and Female Genital Mutilation (FGM)
2. Dekko Comics stand N95 who used crowd funding to get their comics off the ground. They work alongside Dyslexia Action and Dyslexia Scotland to create comics that help children with dyslexia engage with their education
3. First News, the only UK newspaper written especially for 7-14 year o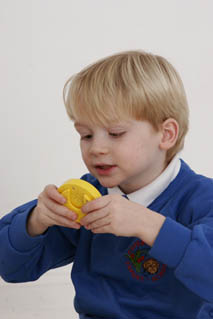 lds, with more than 2.2 million weekly readers on stand N87
4. PIVATS from the Lancashire Assessment Team can help teachers measure very small steps of progress. Talk to them about their latest products on stand GG88
5. Talking Products Limited on stand M10. They provide Talking Tins and talking Photo Albums to encourage young children to talk and express themselves in sentences. They are also ideal for older pupils who need to develop their speaking and listening skills.
The Education Show runs from 16-18 March at the NEC in Birmingham. Visit www.education-show.com to reserve pre-book your entry admission to the show and a seat at any number of CPD sessions, all of which are free of charge
---
Yoga therapy for children with disabilities provides an oasis of calm
Set in the heart of Islington, just a five minute walk from Highbury and Islington station, the MahaDevi Yoga Centre is a unique place of tranquillity and peace.
The centre opened its doors just over a year ago offering yoga therapy to children with special needs from 6 week old babies to teenagers in wheelchairs.
It is a specialist centre for the Sonia Sumar Method. Forty five years ago, senior yoga teacher Sonia Sumar had a daughter with Down's Syndrome. At that time in rural Brazil, there were not many interventions for children with special needs so Sonia used her skills and knowledge of yoga to help Roberta. Soon she could see the benefits as Roberta grew strong, well balanced and developed new skills.
After her daughter's death, Sonia Sumar decided to develop her approach and share it with other parents who faced similar challenges. Now she works with children who have cerebral palsy, autism, attention deficit disorder and ADHD as well as children like Roberta with Down's Syndrome.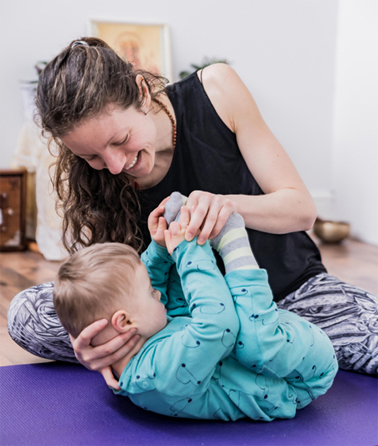 The MahaDevi Centre offers 100 therapy sessions per week in the centre as well as treatment in schools, day centres, nurseries, hospitals and children hospices across London.
There are also regular Hatha Yoga classes every day and monthly workshops and 25% of each payment goes directly to the MahaDevi Fund. This subsidises the yoga therapy sessions for children with special needs whose families cannot afford the fees.
This little community is making a difference. "My son Derek is 8 and has Cerebral Palsy. When he started yoga therapy his muscles were so tight and he was unable to sit unsupported, with very weak core strength and generally floppy posture. The main change is his increased ability to hold himself up in a sitting position more independently. He has a lot more core stability and head and neck control."
For more information or to make a donation, please visit http://mahadevicentre.com/