With the election just behind us, we can see quite clearly that post-16 is going to be back on the agenda. Whatever happens with Brexit, we are facing a skills shortage in the UK because uncertainty has encouraged some migrants to look elsewhere for job opportunities.
Who knows what will happen to Philip Hammond's proposals for new T-level qualifications? Indeed, at the time of writing, who knows what will happen to Hammond himself?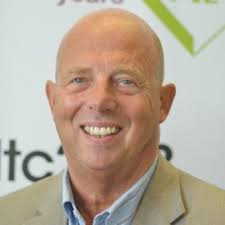 Bob Harrison, chair of governors at Northern College and education adviser for Toshiba Information Systems Northern Europe, said, "The new Vocational pathways to Technical qualifications will provide enormous challenges for all those involved in 14-18 education, not just for schools but also for the awarding organisations."
Whatever happens longer term, there is likely to be an impetus to get more students to train for apprenticeships, for jobs and for university courses.
At present FE is a minefield, especially when it comes to getting funding. It can be a traumatic experience for those who are most reliant on funding, that vulnerable group of students who are already at a high risk of withdrawing from college.
At most colleges in the UK the task of applying for financial support is a complex, paper-based process. Often FE students come from non-traditional backgrounds and may be deterred by complex forms. Some will lack family support, many do not have the financial literacy skills needed to make decisions about whether they can afford to come off benefits or give up a job, while others worry about the impact on their dependants.
New software could simplify the process. CAMS software, developed by Scottish firm Inisoft, is now available to further education providers in England and Scotland.
CAMS helps FE providers to streamline their funding application and approval processes. Colleges have experienced significant cuts to their administration budgets and this is likely to get tougher as access to the European Social Fund, worth millions to UK colleges, will end when the UK leaves the EU.
The software will rationalise and manage the entire student funding application, saving time and resources for both students and college staff.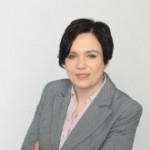 Oonagh McBride, Head of Inisoft, said: "Further Education colleges often find that they are overwhelmed by the volume of enquiries from potential students and hampered by incomplete information or applications that are likely to fail based on a mismatch between criteria and grades. This takes time for administrators and makes life very difficult for students. By streamlining the process, we can introduce certainty and a rapid conclusion to application processes, giving potential students clarity and enabling administrators to respond more promptly to applications."
CAMS software is already being used by 80% of regional Scottish colleges, delivering real costs and efficiency saving while improving the student experience.
For further information: http://inisoft.co.uk/