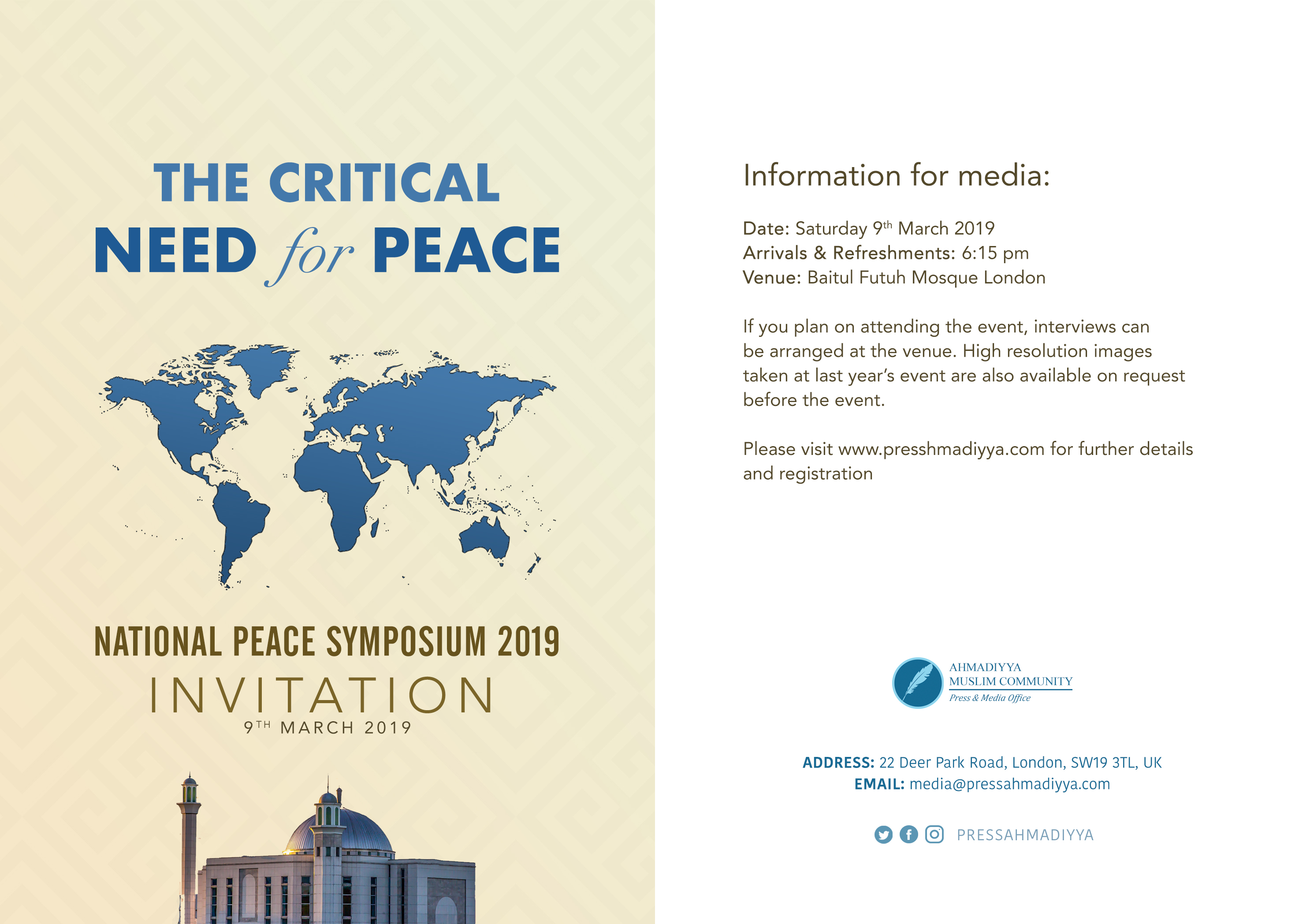 His Holiness Hazrat Mirza Masroor Ahmad, the Caliph of the Worldwide Ahmadiyya Muslim Community is holding a National Peace Symposium at 6 pm today, 9 March 2019 at Baitul Futuh Mosque, 181 London Rd, Morden SM4 5PT
This comes on the same day that we heard the news of the death of the baby of Shamima Begum, just after she was moved from al-Hawl camp in the north of the country to another site nearer the Iraqi border.
Controversy surrounds her actions, and the UK's responses, from Home secretary Sajid Javid's decision to revoke the British citizenship to the news that a shooting range in Wirral, north-west England, is using Begum's image as a target because it has 'received a large number of requests from customers.'
What is clear is that there has never been more important time to have discussions about peace.
Politics has become a dirty word and many in the UK are hunkering down and trying to ignore what is going on here and abroad. In fact if it's not rumour and gossip about Brexit, it will struggle to appear in the headlines.
We need to look at the big political issues of the day such as global politics, Islam, terrorism, and the ones that impinge on all our lives: environment and climate change social media, technology.
This Peace symposium is a good start.