The announcement that we are to have a general election on 8 June has thrown many campaigns into disarray.
The petition Make mental health education compulsory in primary and secondary schools needs 100,000 signatures to ensure it can be considered for debate in Parliament. So far over 75,000 people have signed it.
Originally the organisers had until 6 July to meet the target but the snap General Election means they now only have until next Wednesday 3rd May.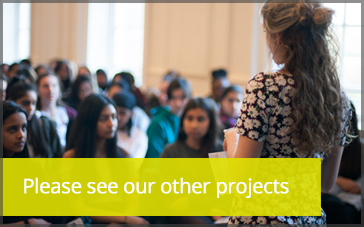 The mental health charity The Shaw Mind Foundation (SMF) and HealthUnlocked, a social network for health, have joined forces to promote HeaducationUK
This sets out to:
• Help prevent the development of mental ill health in children and teenagers
• Decrease the vast numbers of children and young people suffering from mental illness
• Rid our society of the 'sticking plaster' approach that the UK government have long adopted when trying to deal with mental illness in children and young people
• Educate our children and future generations for a happier and healthier adulthood
• Take a huge physical and financial strain off the NHS, CAMHS, social services and teachers
• Create huge advantages for the UK economy and industry for decades to come
• Normalise mental health issues as an accepted human condition so that children will feel confident enough to open up to each other and those who care for them Enable a more proactive society in addressing mental health issues, giving children the ability and confidence to speak out during their childhood and indeed into adulthood, as they go into the workplace and have their own families
Click here to sign https://petition.parliament.uk/petitions/176555